Froese Flooring…We're more than you thought a flooring store should be!
Murray and Twyla Froese own and operate Froese Flooring Ltd. It is truly a family affair. Murry learned the trade of being a professional flooring installer from his father Ernie Froese. Ernie is credited with teaching his son the right way to do a job and to truly respect the people he works for.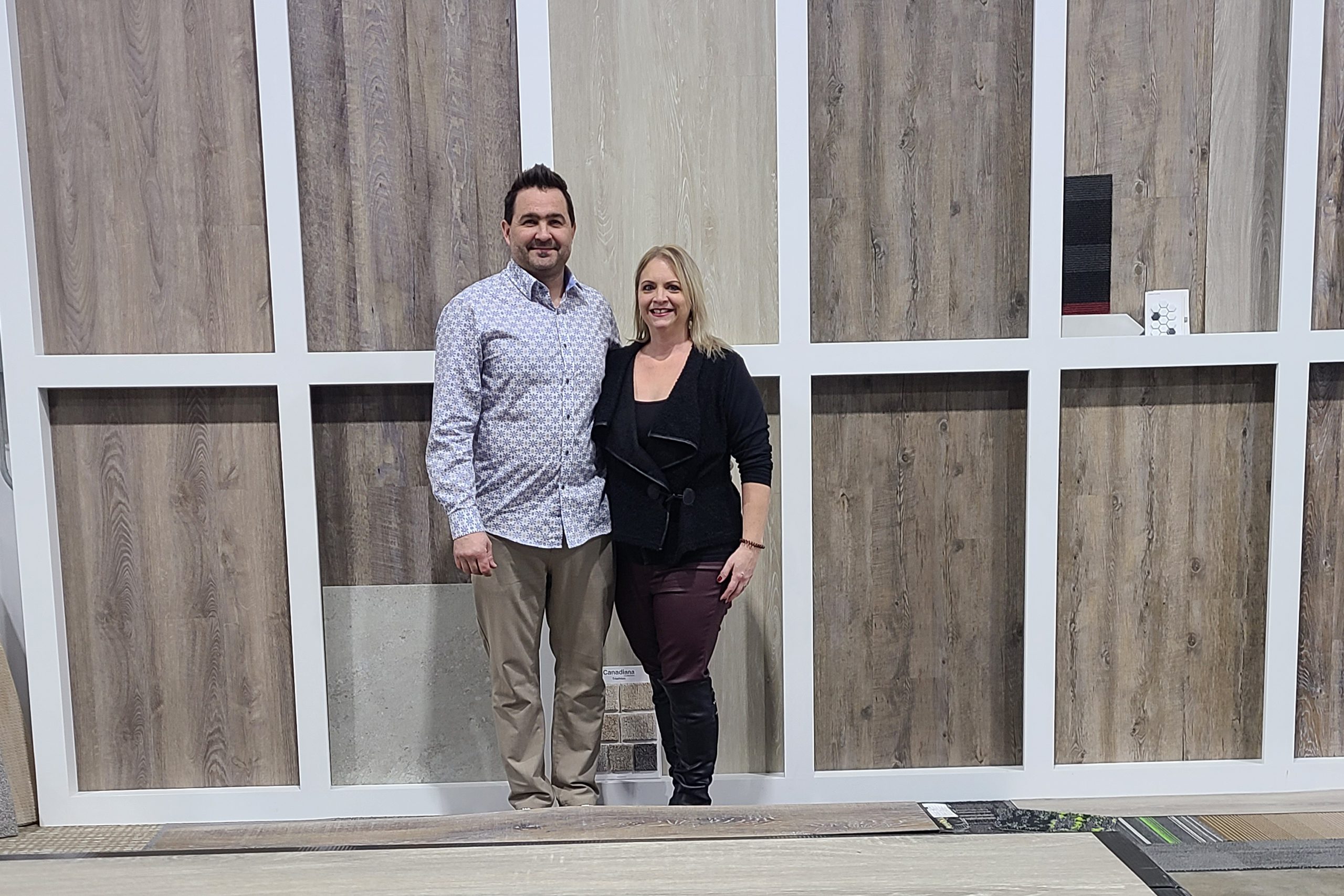 Like all sons, Murray moved aside from his father and started his own flooring installation business in 2013. Directly through positive referrals, Froese Flooring Ltd has grown, and now services clients all over Western Canada. Residential, small to large commercial and industrial sites have used Froese Flooring Ltd to be the installer of choice. Murray is thankful to everyone that has called him and discussed how he can assist in finding solutions to their needs.
The need for a storefront became evident about a year after the introduction of Manna Luxury Vinyl Plank. The plan for a new building started but had been delayed due to the current economic climate but the need for the store continued. In late 2021 the company shop was transformed into a storefront and warehouse. Its official opening was on February 15, 2022.
In addition to the bricks and mortar store, Froese Flooring Ltd has the goal of being the first flooring store in Swift Current to offer 100% of its inventory for in-person and online shopping. Covid has moved many people to become online shoppers and with our goal of offering exceptional service, we have invested in the right technical equipment and will be offing a full online shopping experience.
We invite you to check out all that we have to offer with the New Froese Flooring Website!